The graph below shows the largest changes (increases or decreases) in search term activity for the internal site search on www2.gmu.edu.
Notable Changes in Site Search Activity on www2.gmu.edu – Week of 2018-07-31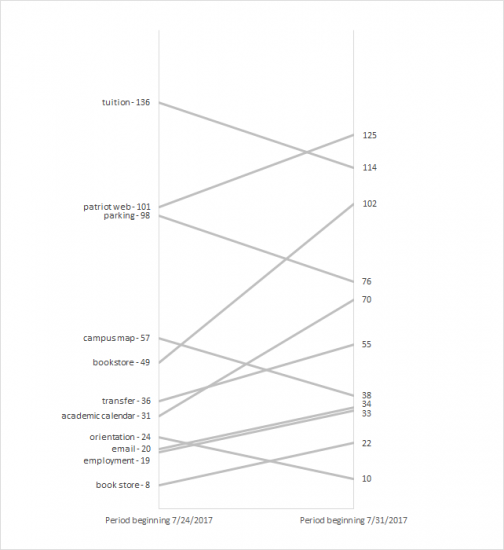 Notes
Orientation is over. Decreases in search terms such as parking, campus map, orientation.
People are preparing for the upcoming academic year. Increases in search terms like PatriotWeb, email,
bookstore.
There is still interest in transfer admissions.