The graph below shows the largest changes (increases or decreases) in search term activity for the internal site search on www2.gmu.edu.
Notable Changes in Site Search Activity on www2.gmu.edu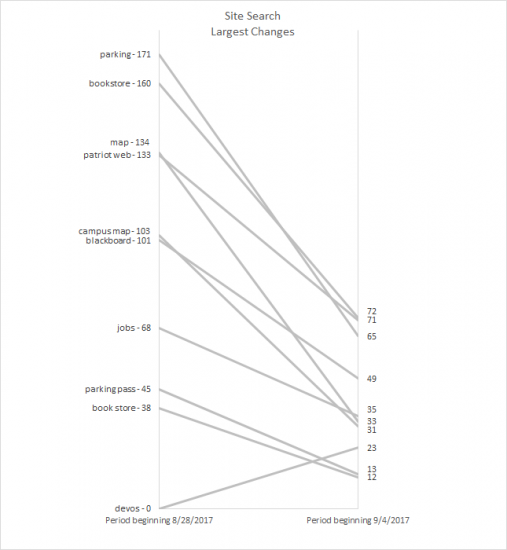 Notes
Drop in academic/logistics-related site search terms after the start of academic year.
Increase in searches for Betsy Devos, probably related to title IX announcement.
Top 10 Increases in Site Search Activity on www2.gmu.edu
Top 10 Decreases in Site Search Activity on www2.gmu.edu